ABOUT THE AUTHOR AND FILMMAKER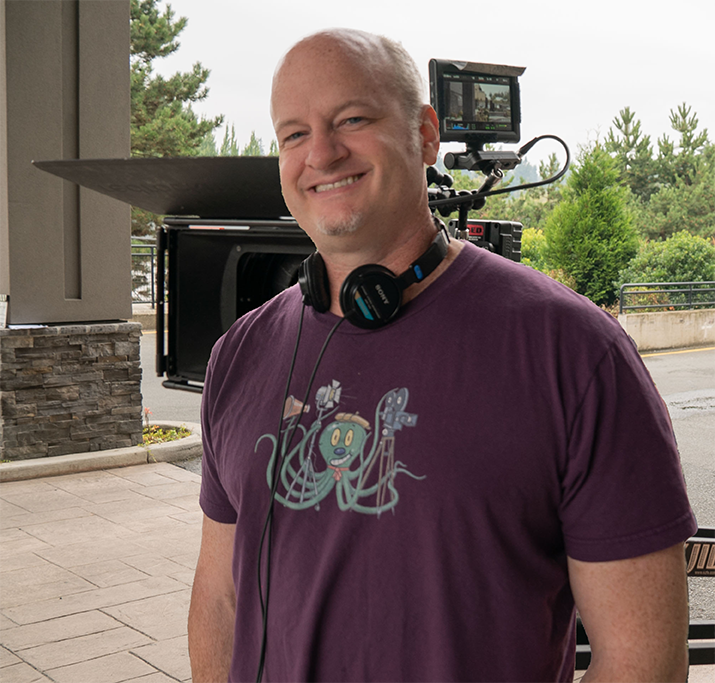 Allen Wolf has won multiple awards as an author and filmmaker. He is also the host of the popular Navigating Hollywood podcast where he interviews film and TV professionals about what it takes to thrive in entertainment.
He married his Persian princess, and they are raising their kids in Los Angeles. Allen loves traveling around the world and hearing people's life stories. He is an avid fan of Disneyland. Allen wrote, directed, and produced the feature film adaption of The Sound of Violet, which is now available on Apple TV, Prime Video, Vudu, Google Play, Blu-ray, or DVD.
ABOUT THE BOOK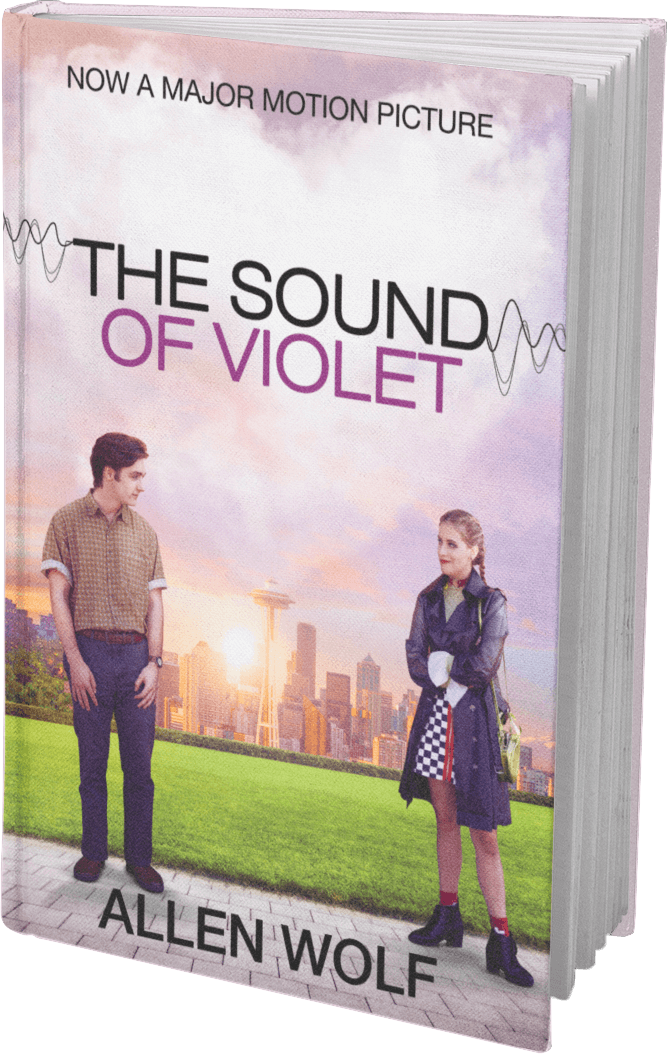 Desperate to find a soulmate, Shawn goes on one awkward date after another until he encounters the alluring Violet. He starts dating her, but his autism and trusting nature keep him from realizing that she's actually a prostitute.
Shawn thinks he's found a potential wife while Violet thinks she's found a ticket out of her trapped life. This funny and dramatic award-winning story takes all kinds of twists and turns and has been adapted into a major motion picture.
ABOUT THE MOVIE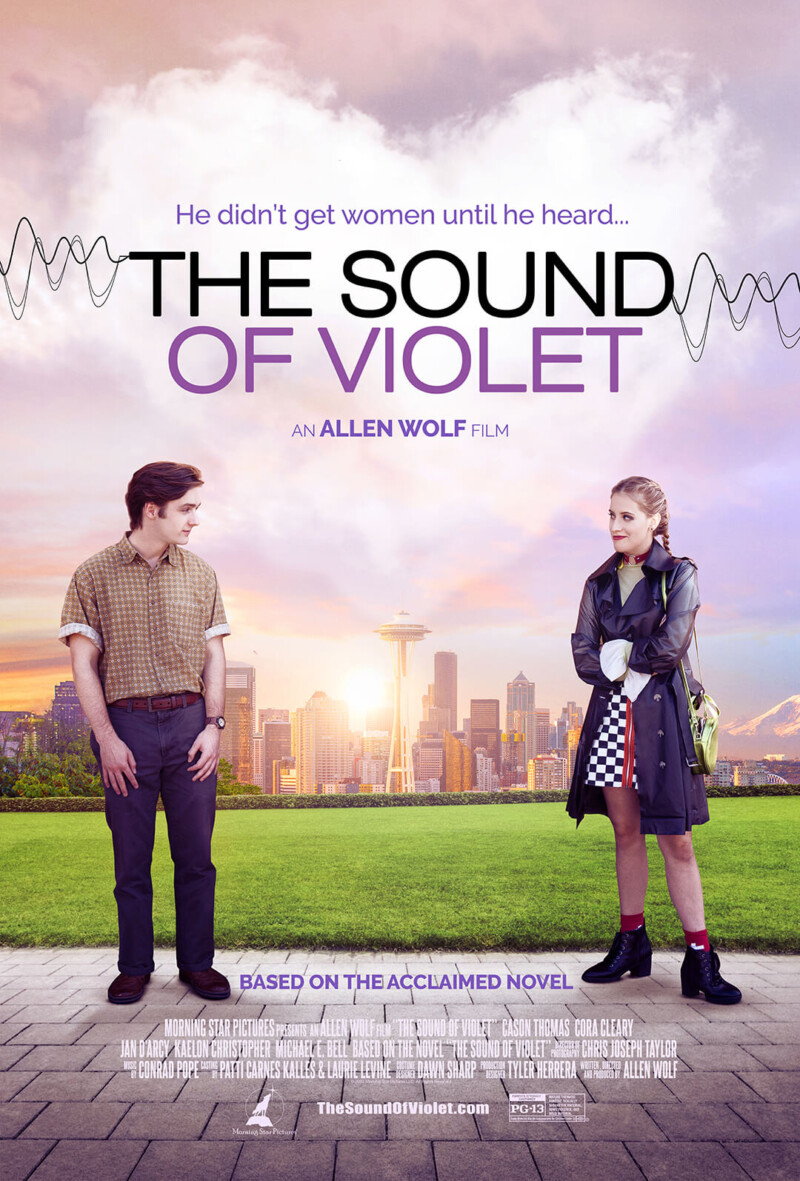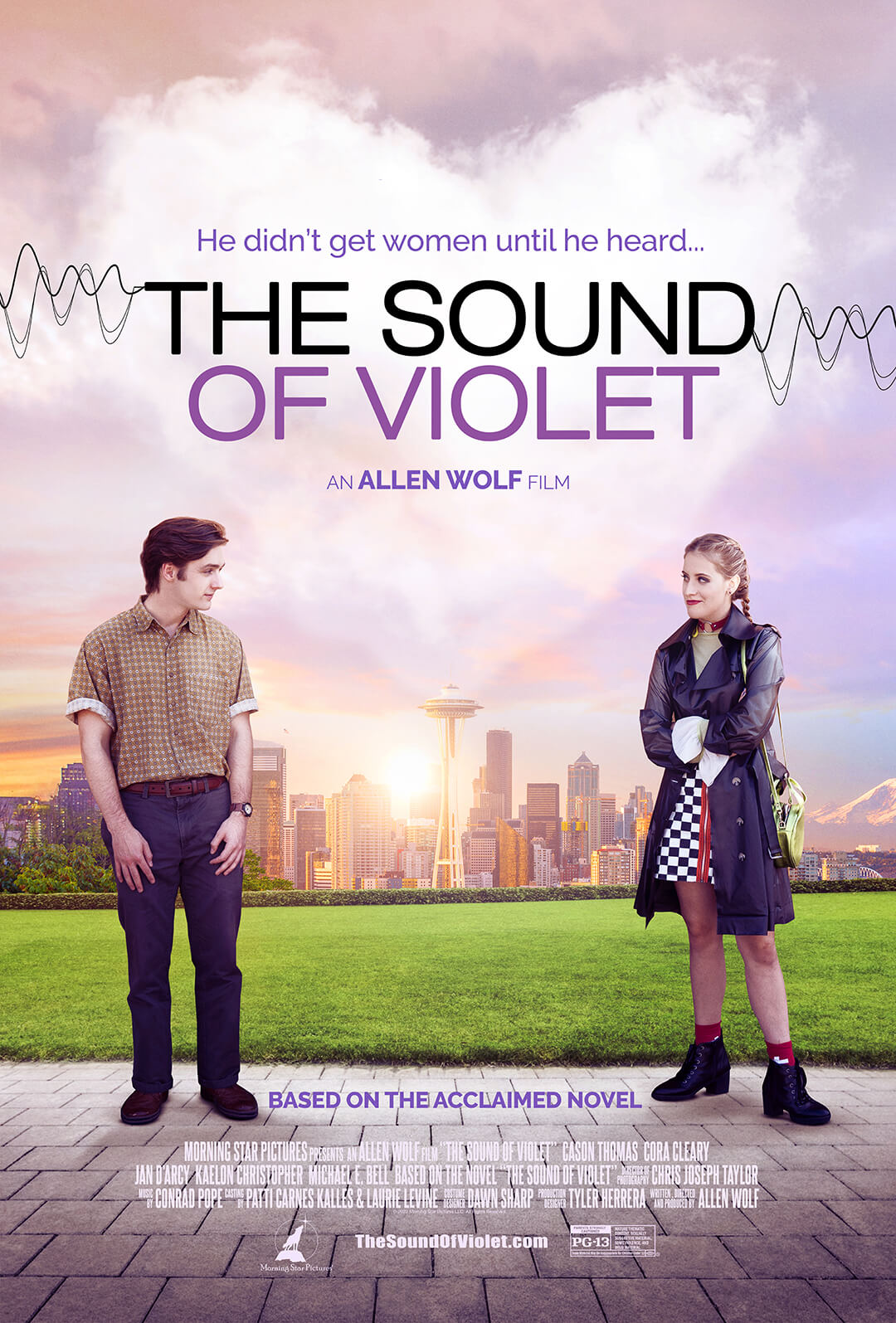 While the novel takes place in New York City, the movie has been relocated to Seattle. The movie first played in movie theaters and is now available to stream, on Blu-ray and DVD.
Logline: From the acclaimed novel comes a romantic comedy about a man who thinks he found his soulmate, but his autism keeps him from realizing she's a prostitute looking for a ticket out of her trapped life.
Trailer link: https://www.youtube.com/watch?v=7XFWuV6Sv7E
GRAPHICS AND IMAGES
Click here for banners, graphics, movie, book images, and author photos
WRITING SAMPLES
Download Chapter 1 in Word

Download Chapter 1 in PDF
TALKING POINTS
❏ Allen adapted his novel, The Sound of Violet, into a motion picture. He is the writer, director, and producer of the film.
❏ The Sound of Violet allows readers to experience the story through the lens of an autistic man who sees the world through his neurodiverse mind.
❏ The Sound of Violet brings awareness to the issue of human trafficking. More people are enslaved today than at any other time in world history.
❏ The family in The Sound of Violet is an intergenerational family with the grandmother acting as the mom. In the movie, she's portrayed by 80-year-old actress Jan D'Arcy.
❏ The Sound of Violet realistically portrays how autistic people can struggle with dating and reading social cues.
❏ The main character Shawn is modeled after the author who struggled with dating while single in Los Angeles.
❏ Allen wrote the novel while taking weekly trips to Disneyland where he has visited 500+ times.
❏ Allen can discuss:
How he adapted the screenplay from the novel.

The differences between the novel and the movie.

The process of bringing the story to life on screen.

How a screenwriter writes a novel.

The experience of making the movie.
TIMELY TIE-INS
❏ April is Autism Awareness Month
PRAISE FOR THE SOUND OF VIOLET NOVEL
"Entertaining, well-paced, and highly visual." – Kirkus Reviews
"A wonderfully well-written, funny, romantic love story." – Readers' Favorite
"A sweet and entertaining romantic comedy." – Blue Ink Review
"Heartfelt, out-of-the-ordinary romance. This warm, witty story does not shy away from serious themes like exploitation, redemption, and true love." – Foreword Reviews
"Wolf creates a gripping and heart-warming read out of the most surprising relationship. A heartwarming story. – Reedsy Discovery Reviews
"A modern love story that will leave readers glued to the pages. The Sound of Violet validates how the human experience is rooted in craving connection and understanding. – The Book Review Directory
PRAISE FOR THE SOUND OF VIOLET MOVIE

"Bold and engaging. A more serious take on Pretty Woman" – Film Threat
"Well written & deeply moving. Full of heart. Charmingly quirky. Very touching. Needs to be told." – Filmbook
"The Sound of Violet is worth hearing out." – Phil on Film
"Entertaining soul-searching & thoughtful." – Dove Reviews
"Hopeful, welcome and commendable. Thomas and Cleary are beautiful together" – Every Movie Has a Lesson
"A powerful story, beautifully presented on screen." – The Federalist

"One of my favorite movies of the year!" – Sala De Cine