The Sound of Violet has been named the Best Romantic Comedy Novel of 2021 by Readers' Favorite. The Readers' Favorite International Book Award Contest featured thousands of contestants from over a dozen countries, ranging from new independent authors to NYT best-sellers and celebrities. The Sound of Violet won the Gold Medal in the Romance – Comedy category.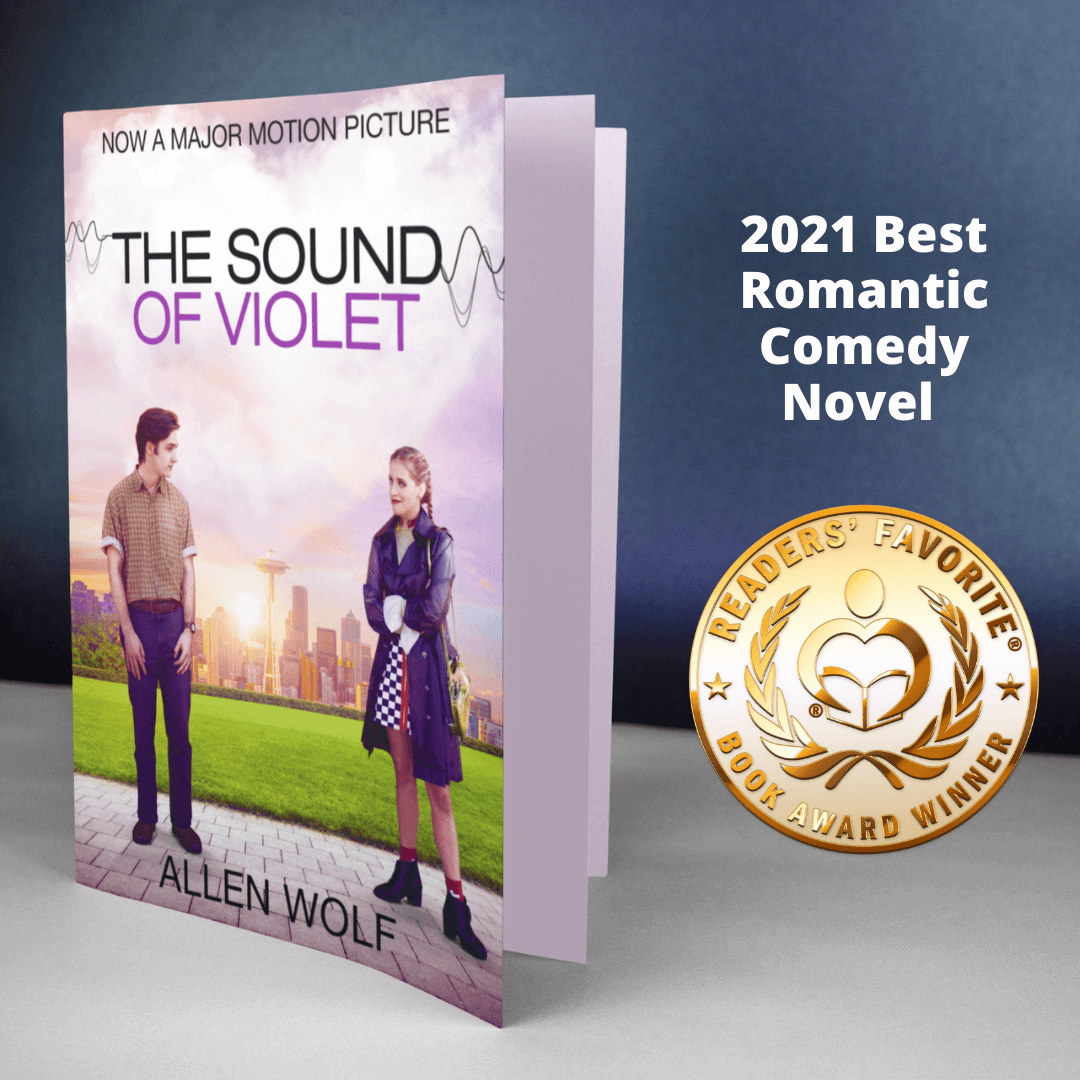 Readers' Favorite is one of the largest book review and award contest sites on the Internet. They have earned the respect of renowned publishers like Random House, Simon & Schuster, and Harper Collins, and have received the "Best Websites for Authors" and "Honoring Excellence" awards from the Association of Independent Authors.
In their review of The Sound of Violet, Readers' Favorite calls the novel "an emotional rollercoaster and a must read." One reviewer writes, "The Sound of Violet is a very different love story than most, and the path that both central characters follow to reach their goals is what makes the work a must-read. The story focuses on autism, prostitution, God, romance, and family, and pulls it all together perfectly. Author Allen Wolf addresses the issue of human trafficking while presenting a sweet romantic and touching story. The Sound of Violet was sad and happy all at once and I found myself crying and laughing a lot. I was so happy to learn that The Sound of Violet is also a movie, one that I can't wait to see. It is impossible not to be inspired by Shawn's determination and Violet's moxie."
The Sound of Violet is available now on Amazon or wherever books are sold.